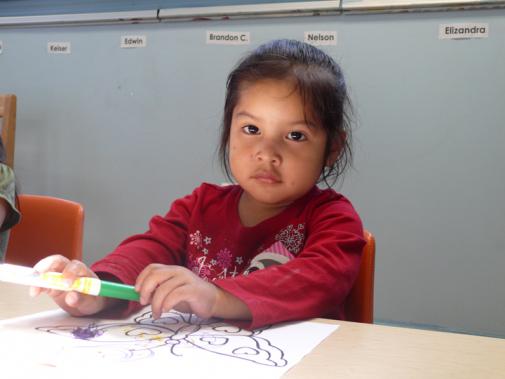 CHILD WELFARE
An Almoner's Story: A $354 grant changed the life of a 13-year-old girl
I made a home visit to see Lisa, a 13-year-old girl who lives with her mother and nine siblings (ages 2 through 16) in a two-bedroom apartment on the lower east side. I wanted to find out why Lisa was not going to school. Also, she had spent some time in juvenile detention because she ran away from home many times, beginning when she was 11. Lisa's mother is a recovering substance abuser who has difficulty supervising all her children and struggles to keep Lisa at home and in school.
When I asked Lisa why she runs away from home, Lisa told me "I'm starving and there's never any food in the house." When I asked her why she didn't attend school, where she qualifies for free breakfast and lunch, she told me that she has only two old pairs of pants and two shirts. Her one pair of shoes is falling apart. She needs a bra but has no money to buy one. Everything she owns is frayed and second-hand. "When I go to school everyone stares and makes fun of me", she told me.
I took Lisa shopping. Our first stop was the grocery store, where we purchased staple foods and fresh vegetables for the family for $167. Then we went shopping for clothes at a discount store. I purchased 2 bras, 7 pairs of underpants, 5 shirts, 2 new pairs of pants, and two pairs of shoes for $187. The total amount of the grant was only $354 — but it was enough for Lisa to return to school, where she attends remedial classes to make up for her absences.
She is now attending school every day (where she receives breakfast and lunch) and she is doing well. She expects to begin 7th grade at a nearby public school in the fall. When she reaches her 14th birthday, she plans to earn her own clothing money by working after school and on weekends.
Note: for confidentiality, names have been changed and photo does not depict the actual people discussed here.