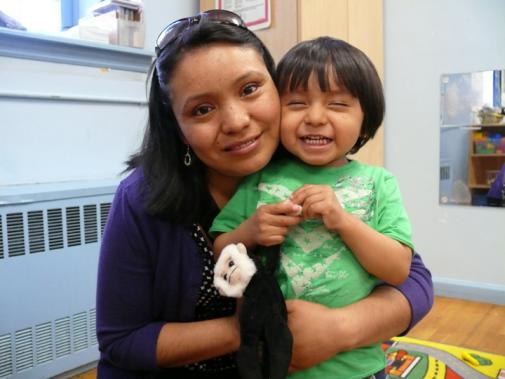 Support Us
"When I think about what could have happened, but didn't happen because you made something else happen, I am really thankful to you and your organization."
- From a Beneficiary to an Almoner
100% of your donation goes directly to provide modest, one-time grants to struggling New York City residents and their families in times of financial crises.
All funds needed to cover administrative and fundraising expenses are not funded by the general public.
Donate Online
You can make a secure donation online.
Donate By Mail

Checks made out to "Havens Relief Fund" can be mailed to:
Havens Relief Fund Society
475 Riverside Drive, Suite 1940
New York, NY 10115
Donate By Telephone
To make a donation by phone using a major credit card, please call (212) 870-2636.
Match Your Donation

Many companies will match all or part of the tax-deductible portion of its employee's cash donation to Havens. If your employer has a matching grant program, please include the necessary paperwork with your portion filled out, along with your donation to Havens.
If you have any questions, please contact us at (212) 870-2636 or info@havensfund.org. We will gladly work with your company to ensure your donation is matched.
Donate Stock
Havens Relief Fund welcomes gifts of stock. If you are interested in making a contribution of stock, please call (212) 870-2636 or email amcdermott@havensfund.org.
The Havens Relief Fund Society is incorporated under the laws of the State of New York as a charitable organization and is tax-exempt under Internal Revenue Code Section 501(c)(3). All contributions are tax-deductible to the extent allowed by law.